ORDERING YOUR
GARMENT IS EASY
Ordering your FeelWell compression garment couldn't be any easier. We offer our customers a streamlined, easy-to-follow process that ensures they get a garment that fits perfectly without hassle. All you have to do is meet with a fitting specialist, and you'll have your garment in 7-10 days. Here's how it works.
First, you need to book an appointment with one of our specially trained fitting specialists. You can call or email to schedule an appointment at our nearest location or book an in-home appointment.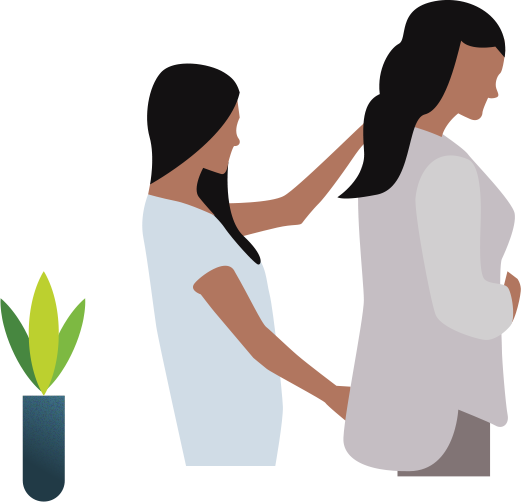 Find the Nearest Center for Measurement
Ordering & Receiving Your Garment
During your appointment with the fitting specialist, they will make recommendations for choosing the right garment for your needs and discuss your customization options.

Getting Measured
Your Fitting Specialist will take up to 21 precise measurements to guarantee a perfectly fitting garment with just the right amount of compression where you need it most.

Quick Delivery
Once you've placed your order, your new compression garment will arrive in just 7-10 days!

Fitting Test
Once you have your garment, you'll meet with your Fitting Specialist again to ensure your custom-made garment fits perfectly.

Need Another? No Problem
Many people like to order two garments. That way they can have one to wear while washing the other. Or, they can have separate garments for daily and active wear. If you order your second garment within a week of your fitting test, you'll get 20% off!

Refer a Friend, and You'll Each Get 10% Off
If your friends and family like your new FeelWell compression garment, you'll each get 10% off when you refer them. If you order your second garment within a week of your fitting test, you'll get 20% off!