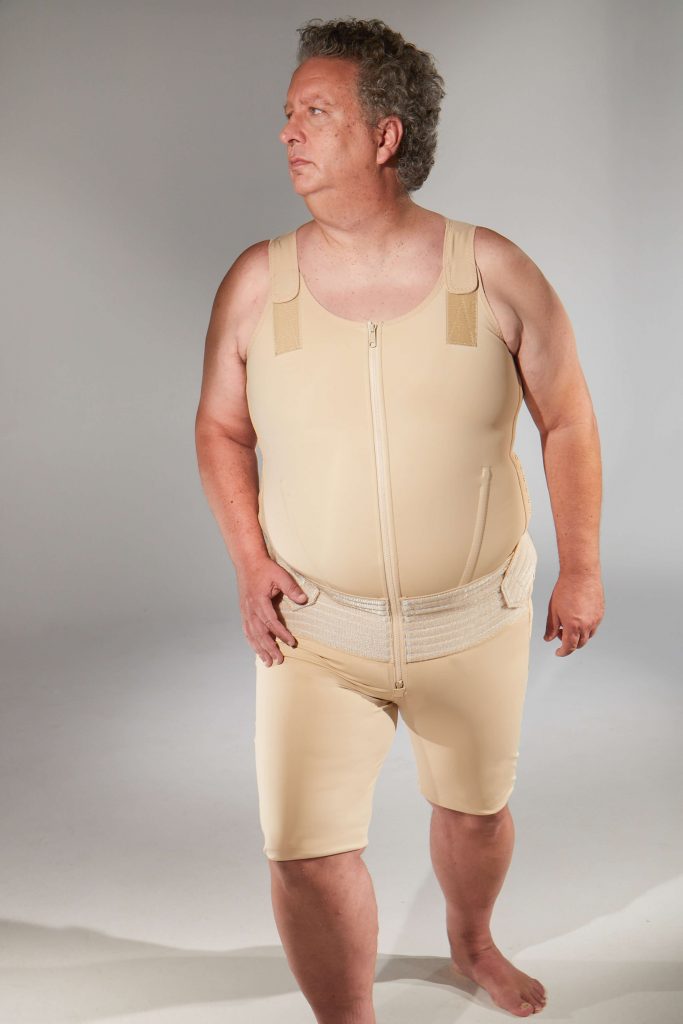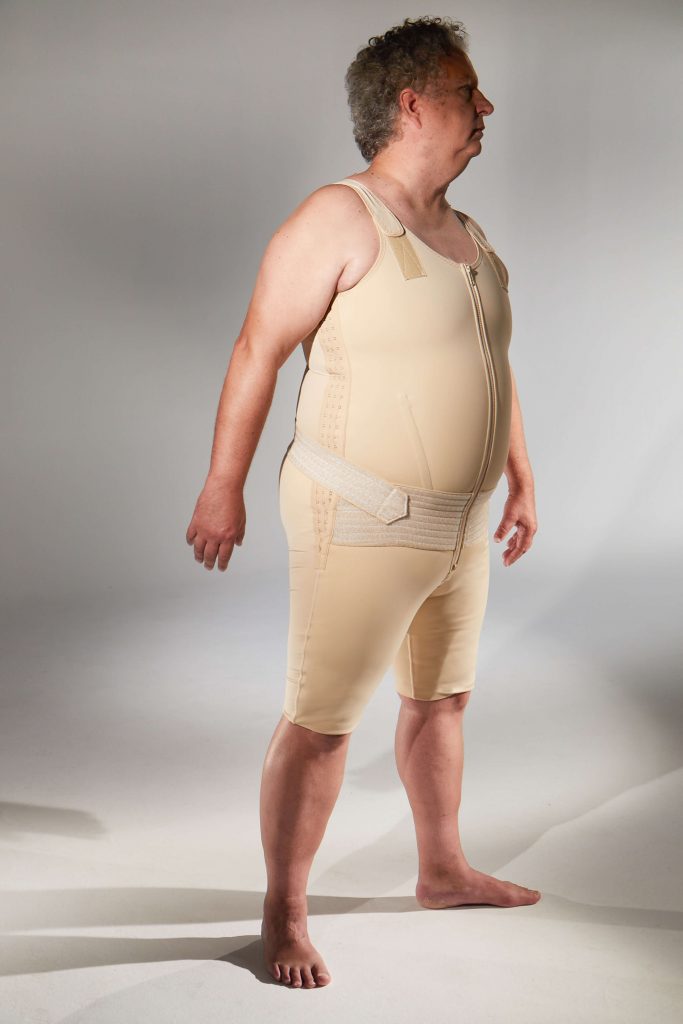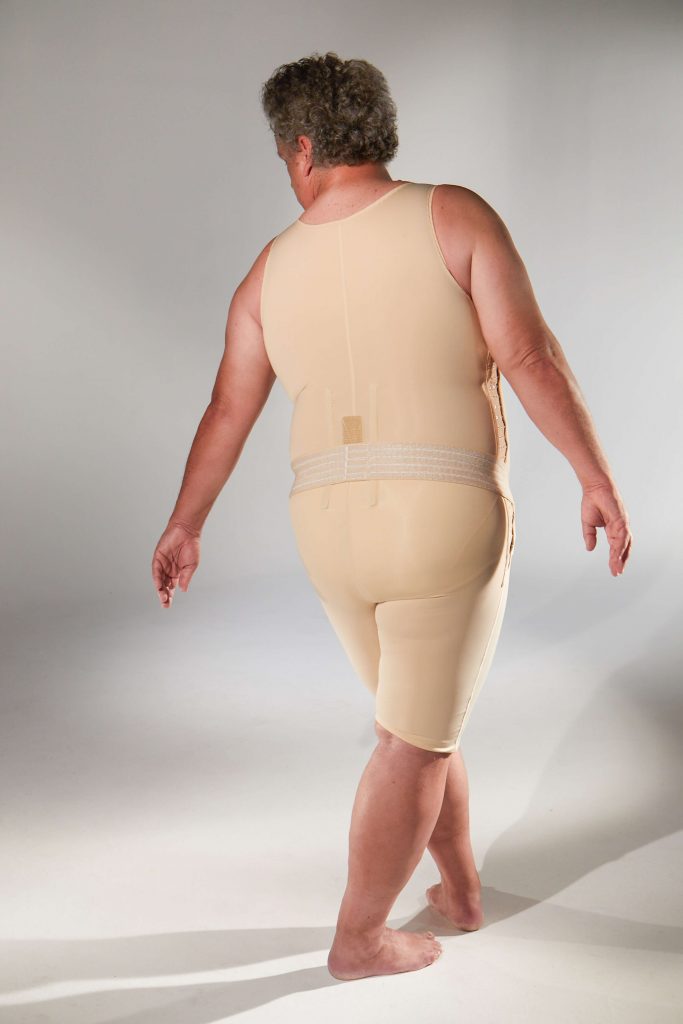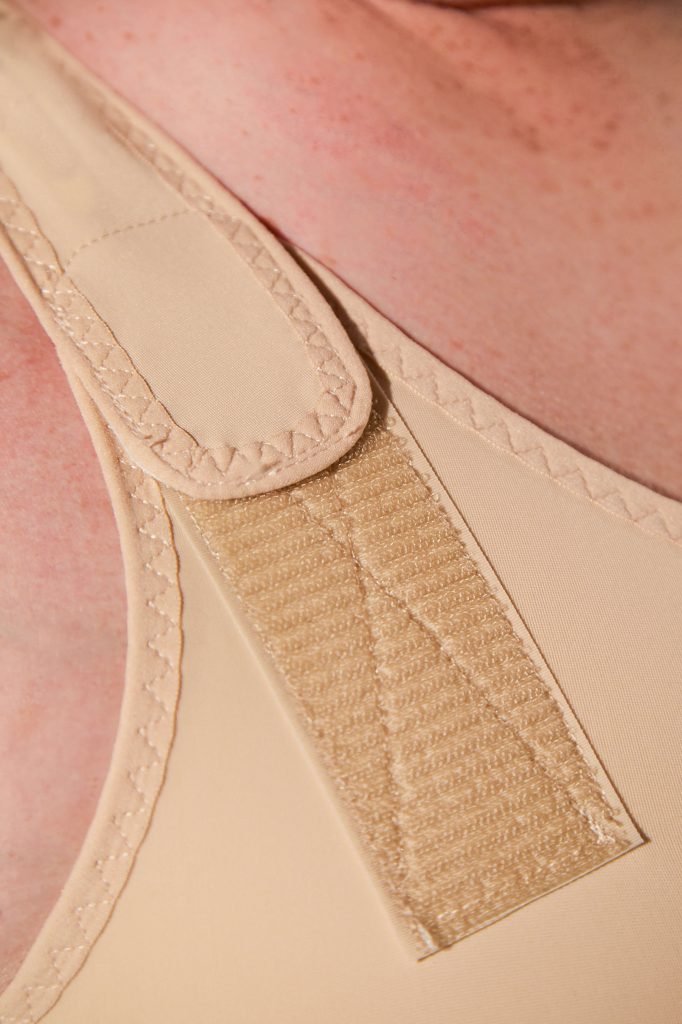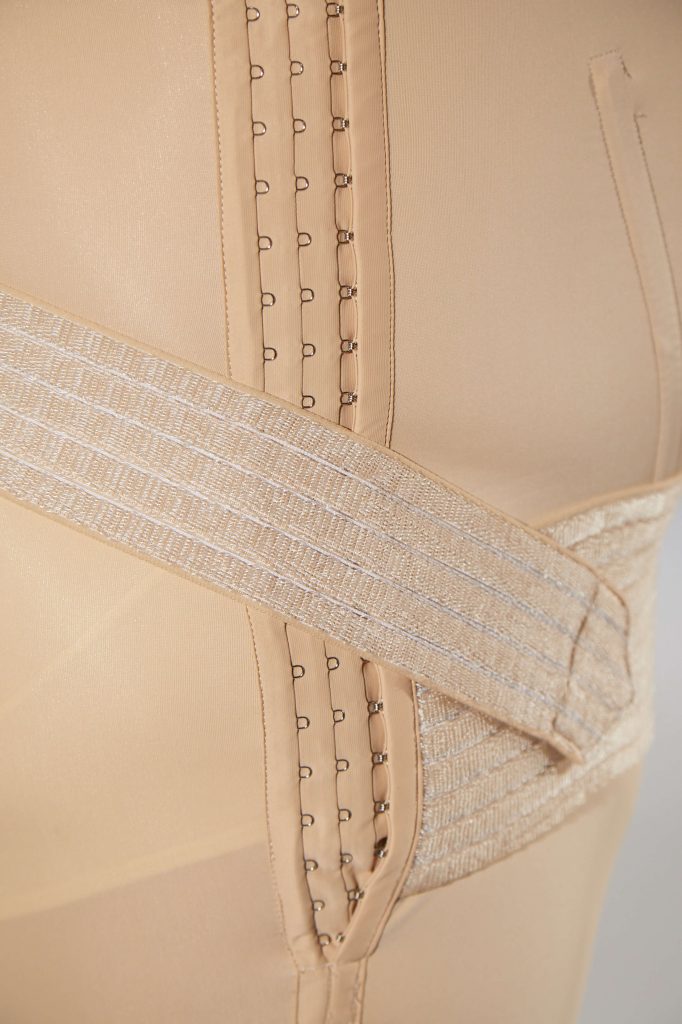 Above-Knee Length Body Suit
A Compression Garment Built to Help Men Recover from Bariatric Surgery
When recovering from bariatric or weight loss surgery, it's important to have a garment that helps compress and manage the excess skin caused as a result of the procedure.
FeelWell's Above-Knee Body Suit is custom-built to your body which means that it's able to provide targeted compression right where you need it most. It can also help reduce or eliminate the pain and discomfort that can accompany your weight-loss journey which means that you are able to stay more active and mobile throughout your recovery.
This garment has been medically proven to help patients heal faster and recover more quickly from bariatric surgery and has been recommended by over 2,000 medical professionals worldwide. Features include:
100% custom-made garment
Abdominal support belt
Durable and breathable fabric
Moisture controlling material
Optional durable zippers
Crotch opening
30-day money-back guarantee 
*includes measuring session & fitting test
Customized for Your Needs
Each of our customers has unique needs, and we offer a number of customizable features to meet them.

Abdominal support belt
Used to increase abdominal support. Recommended for patients with lower back pain.

Hook and Eye Closure
Allows patients to maintain compression levels while they lose weight.

Zipper
Garments can be designed with or without zippers. .

Crotch opening
Add an opening to make accessing the crotch area easier.

Crafted to last
Our fabrics are breathable and moisture-wicking while offering optimal compression.